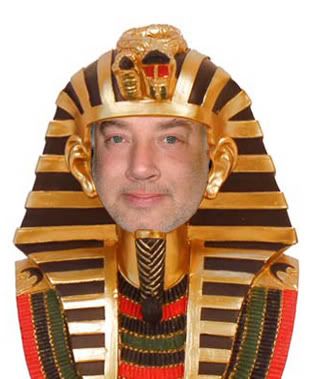 If it weren't for C. Hope Clark, I wouldn't be at TQR. I like how that sentence scans, it could be a poem opening:
If it weren't for C. Hope Clark
I wouldn't be at TQR
After which I would provide much poetic imagery, if I was the kind of person that did that sort of thing.
Anyway, to explain, I receive Ms. Clark's Funds for Writers Newsletter, and one week there was a mention of TQR as a buyer's market for all fiction great and small (well, 4,000 words to 12,000). I subbed a story to the floor, it made it to the terminal, and it got bounced. But I was not without notice. My second attempt at TQR made it all the way up to the Blue Haired One, and was purchased for a sum large enough to allow me to put in that second doormat I'd been eyeing for the side porch. Kidding, Theo! I actually bought a ceramic hip. Upon reading my well-paid-for story, Mr. Blue Hair immediately offered me a job at three times what I was being paid for just sitting in my office chair and reading Gawker. So now I am here, and now I present to you C. Hope Clark, mystery writer. Her first three novels are what I would call cozies, although that's not 100% accurate. Cozies are mysteries with an amateur sleuth, and Carolina Slade (her protagonist) is already an investigator of sorts. I call cozy because Slade's perpetually in over her head investigating things that aren't in her job description (although they are, kind of, you'll really have to read her), and because Hope's fiction has a strong family and somewhat strong romantic element. When I heard she was leaving her Carolina Slade series for a while to concentrate on a new series, I really wanted to bring her in to talk about what she's done, and what she has in the pipeline. I managed to catch up to her when I was polishing off Palmetto Poison. the third in the Carolina Slade series, and she graciously allowed me an interview.
Hey, Hope! Let me tell you, when I got to that tense and somewhat boozy restaurant sit-down between Slade, Pamela, and Wayne, it made me remember of all the failed romantic relationships in your series. Slade and Alan (no spoilers, but damn), Savvy with her ex, Ally and her apparent man-of-the-month club membership, married McCrae and married Hillary and their sad little Holiday Inn hot sheets appointments. Not to mention Wayne and Pam. Is this a conscious theme in the series, or just how things turned out? And if it's just how things turned out, what's up with all the marital/relationship strife?
John, you are overlooking the beautiful long-term marriages of Slade's neighbors the Amicks, Slade's parents, and the peanut-farming Fants in "Palmetto Poison." All had 25+ year marriages. But face it, even in the best long-term marriages, there's strife along the way. That makes them stronger - or breaks them. But a point in my books is that there isn't just a crime to tackle. There's life as well, and in half of America, that involves an eroded marital relationship. And it goes to justify why Slade is hesitant to sink into another long-term deal, because she's seen how it doesn't always go well. But in many novels, the personal and family life is lightly hung in the background, when in truth, that personal side strongly interferes with a person's ability to focus on the mystery. So much conflict, coming from all directions. Even Sue Grafton is quoted in an interview as saying she wanted Kinsey Millhone to be single and unattached because family got in the way of crime-fighting.
Some people do not realize that Lowcountry Bribe was based upon a real bribery investigation I was involved in. I met my current federal-agent husband during that investigation who I married 18 months later. At the same time of the investigation, however, I had a nasty divorce situation. I got a good taste of what it was like to not have a place to be safe and comfortable with an ex, a criminal, and my boss all disgruntled with me. All aspects of my life were in an upheaval. My eyes were opened to the fact that detectives, cops and investigators juggle some serious baggage, and it might be the reason their divorce rate is higher than normal. One has to focus on crime cases with diligence and drive to see them through. Sometimes family gets the short end of the stick in order to save the lives of others. Life isn't all "Law and Order" where you have no idea what sort of home life they have.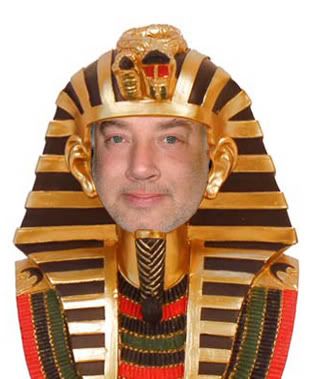 I had no idea Lowcountry Bribe was based on a true story! That doesn't surprise me; the specificity of detail in Slade's office surroundings is remarkable. The books become like a police procedural, but with bureaucrats instead of cops. I love the agricultural investigator as protagonist. I'm pretty sure that's never been done before – I've never seen it, and I've been reading and selling books nearly all my life. You really capture the combination of the shabby offices and high stakes that must go with enforcing government regulations. Plus all the overlapping jurisdictions. Fun stuff. But since you brought it up, was it painful to relive that part of your life, to put it out in novel form? You can't have been in a good place back then.
Actually, writing that event down was cathartic and a sort of exorcism. Keep in mind that a LOT of fiction is stirred in this pot, not only to protect real facts, but also because there needed to be more long term drama to make a meatier, longer story. There were no dead bodies in reality, but I was threatened, stalked, and discredited. Once you get past chapter one, and some of chapter two, however, you're reading fiction. There are bits and pieces that only I can see that I extracted from here and there in my life, but this story is heavily fiction to make it more entertaining. Frankly, getting it all out was wonderfully healing for me. You are right that I was not in a good place back then, but a few years later, I was able to stand back and address it, and it's one of the best moves I ever made . . . short of marrying the agent.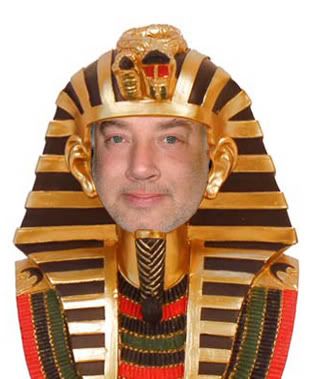 Well, I hope the real life Wayne didn't come with a real life Pamela – what a piece of work that bitch is.
Getting back to Palmetto Poison, you've got a nudist resort slap dab in the middle of your book. I loved seeing Slade (she's not the most uninhibited person in the world) dealing with all those free-wheeling naked people. Now, I know the details in your books are more experience-based than researched, so 'fess up. Did you visit the resort? Did you let it all hang out?
LOL - I am so enjoying your interview, John!!! I swear we need to have coffee (or a bourbon) one day.
While there was an ex for Wayne in real life, she was not a crazy character, that's for sure. She was a nice, regular person. As for the nudist resort, I did PHONE interviews with an officer in the American Association of Nude Recreation. She was from NC and, of course, she extended me an invitation to come visit her resort. I almost did. That little niggle of temptation was teasingly strong. But I ultimately did not. I subscribed to their magazine and researched websites and picked her brain for an hour, long enough to get the gist of it all. LOL - you sound like some of my readers! I've even been asked did I do real research for the beach scene with Wayne and Slade. Seriously? (eyes rolling) and maybe a wink.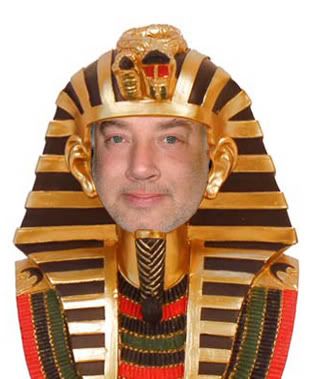 We could meet in Newberry, introduce your federal agent to my court reporter, and the four of us tour the opera house and talk writing.
We'll get back to local color in a second, but first I want ask something I ask almost every other fiction writer I come across: Outline, notes, or make it up on the fly?
I used to completely write on the fly, but when you have to supply story ideas from start to finish to your publisher for the next contract, you learn to write some pretty decent synopses. And that means a general outline. But that's where my outlining stops. Since I write mystery, I enjoy being surprised at what happens next. So, my routine is this when it comes down to first draft time. I go out on the back porch with my synopsis and my husband, his excuse to light up a cigar and pour a bourbon, and I throw my ideas at him. He'll make suggestions, and I scribble down revelations I have thanks to some off-the-wall idea he has. As a federal agent, his technical advice comes in handy, and he helps me stay credible with plot points. But I outline about three chapters' worth of story then go back inside to write it. It's never exactly what I outlined either. But I don't want to see the end of the story before it happens. My own surprise makes for better writing.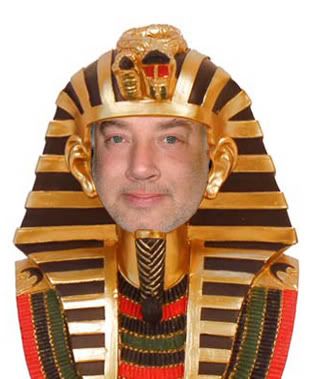 Interesting. I always know my ending – it's getting there from the opening sentence that's the adventure. But speaking of revisions, coming off your first draft, do you use a beta reader (or readers), an editor, or do you self-edit?
I'm a hard self-editor, but I have beta readers. I belong to two critique groups that contain beta readers I rely upon. The ones I rely upon most are in England, Texas, France and Virginia. My [internal] editor never shuts off, though. Before I start a new chapter, I edit the one or two before it, partly to get into the flow and partly to see if that's the direction I want to go after sleeping on it. My grammar is pretty sharp and dialogue is one of my strengths (don't ask me why), and after four novels (one is set to release in September), the manuscript goes to the publisher fairly clean.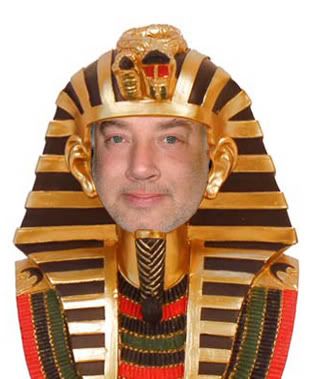 ice. Okay, some more writer questions, and then one more local color, and we'll call it a day. Writer questions: What's your new series about? Are you going to continue writing in first person? It grounds you in the character, I know, but it limits the narrative opportunities. Lastly, will we ever see Slade after Palmetto Poison?
Since you asked, here's the synopsis of the yet untitled Edisto Beach book scheduled for a fall release:
Originally from Summerville, SC, Callie Jean Morgan is a homicide detective in Boston who relocated up north to marry her Federal U.S. Marshal husband and escape her overbearing parents. Sixteen years into her Boston PD career, she's finally snared a long-time pursued Russian mob boss. But while at the drug store with her teenage son, she receives a cryptic phone call from her husband. "Don't come home." But home she goes, to find the house in flames and her husband shot in the head. The Russians got even. Her career flounders as does her son in school, so she returns home to South Carolina to regroup and evade the Russians' reach. Vividly remembering why she left home, she packs to leave the family drama only for her father to hand her the keys to the family's Edisto Beach rental house. Vowing to only spend the summer, to collect herself and plan her future, she arrives at the beach only to find her childhood mentor murdered in his home next door. Callie is no longer able to turn her back on what she does best . . . catch murderers, but her scars, both physical and mental, seem to be her worst enemy in the pursuit . . . or is this Garden of Eden just another form of the hell she can't evade?
My new series, as a matter of fact, is in third person. Slade was first person, which allowed me deeply into her head, her wit, her behavior. I loved living there. However, it was difficult to write in Callie's voice in first person; Slade kept slipping out. So third person it was. Very hard for me at first. But I'm now in love with this new book, this new series. So fresh for me. My editor and publisher are thrilled crazy silly about it.
Yes, there will be more Slade. My publisher doesn't want me to be a one-trick pony and coerced me into a new series after three books of Slade, which in hindsight was a good idea. But they've promised me that Slade is not being stored in a closet and forgotten. They want to introduce Callie and get that ball rolling, to give readers options. Of course sales and reviews dictate everything!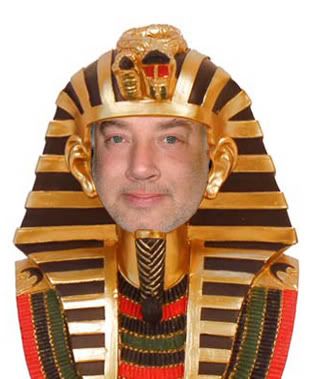 Okay, final question. I notice Slade has moved from the Lowcountry to the midlands. Any chance she'll complete the hat trick and make it up to the foothills? I was thinking she could help Dabo solve the mystery of how to beat Spurrier.
LOL - I have outlined two more Slade books. Book four is in Newberry, SC - upper midlands, and book five is in Pickens County, where good ol' Clemson University can be found (yay alma mater!). They are tentatively titled Newberry Sin and Foothill Fear. I cannot say when they'll be coming out, but they are in the hopper!